Recipes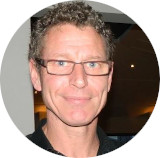 These recipes were developed by me for use in my cafe on Waiheke Island, Solar Eating House. I designed them to wow customers and keep them coming back! They are simple to prepare and are truly delicious. If you prefer a different fruit than dates, just swap them for grated apples, carrots or whatever you fancy...
---
Black Rooster Spiced Date Cake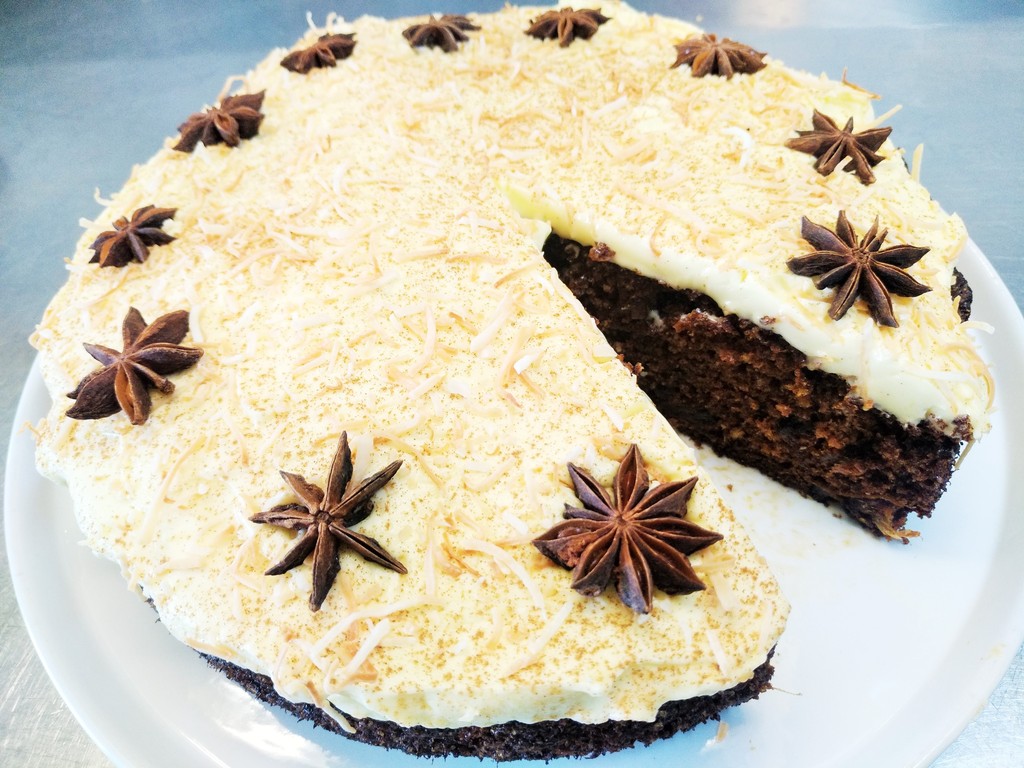 *Use a large deep dish cake pan
Soak 3 cups of dates in orange juice overnight.
Combine and sieve:
2 cups wholemeal flour
1/2 cup raw sugar
2 teaspoons baking soda
1 teaspoon salt
combine and whisk:
4 eggs
1 cup Black Rooster Chai
1/2 cup oil
. strain dates and add to whisked wets
. Combine wets with drys and fold together.
. Pour batter into a greased, large deep dish cake pan.
. Bake at 170 degrees Celcius for approximately 1 hour.
Check and remove if the cake has left the sides of the pan.
Cool and ice.
Icing:
200g butter
200g cream cheese
125g sifted icing sugar
juice of 1 lemon
whip together and slap onto the cooled cake.
Dust lightly with cinnamon and sprinkle with a good handful of toasted coconut thread.
Enjoy!
---
Black Rooster Spiced Apple Muffins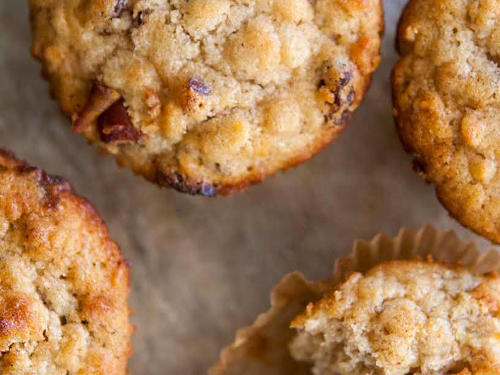 Wow your customers with this unbelievably good Black Rooster and apple muffin recipe (makes 8 large muffins)
Drys:
2 cups flour (good GF flour such as Horleys is also great)
3/4 cup sugar
3 tsp baking powder
pinch of salt
1 cup Black Rooster Chai
3 cups cooked chopped apples (or tinned)
1/2 cup melted butter (or oil of your choice)
1 egg
Whisk egg, oil and Chai together in a mixing bowl, then stir in the chopped apples to the wet mixture. Combine wets with Sieve the dry ingredients together, then add the drys to the wet mixture and fold together.
Pour batter into large muffin trays and bake for 35 minutes at 160 degrees, or until golden brown, depending on your oven.
Enjoy!
---
Black Rooster Stove top Rice Pudding

Serves 2 – 3

Day old cooked rice is always best for stir frys and rice desserts. This is a great recipe for using left over rice from the night before. It even works well using leftover pasta. Feel free to add raisins, sultanas, dates or frozen berries to spruce up the recipe and make It your own…

2 cups yesterdays leftover rice
2 cups milk
1 Tablespoon Black Rooster Chai
1 Tablespoon butter
½ teaspoon salt
1 Tablespoon brown sugar
1 or 2 of drops of vanilla essence
Place all ingredients in a heavy bottom saucepan.
Gently bring to boil then simmer on a low heat with the lid off, for about 15 mins, stirring occasionally.
Serve with vanilla ice cream
---
Black Rooster Barista instructional video
Tips
Tip 1
Tip 2
Tip 3