Recipes
Black Rooster Spiced Date Cake
Combine and sieve:
2 cups wholemeal flour
1/2 cup raw sugar
2 teaspoons baking soda
1 teaspoon salt
combine and whisk:
4 eggs
1 cup Black Rooster Chai
1/2 cup oil
. Combine wets with drys and fold together.
. Pour batter into a greased, large deep dish cake pan.
. Bake at 170 degrees Celcius for approximately 1 hour.
Check and remove if the cake has left the sides of the pan.
Cool and ice.
Icing:
200g butter
200g cream cheese
125g sifted icing sugar
juice of 1 lemon
whip together and slap onto the cooled cake.
Dust lightly with cinnamon and sprinkle with a good handful of toasted coconut thread.
Enjoy!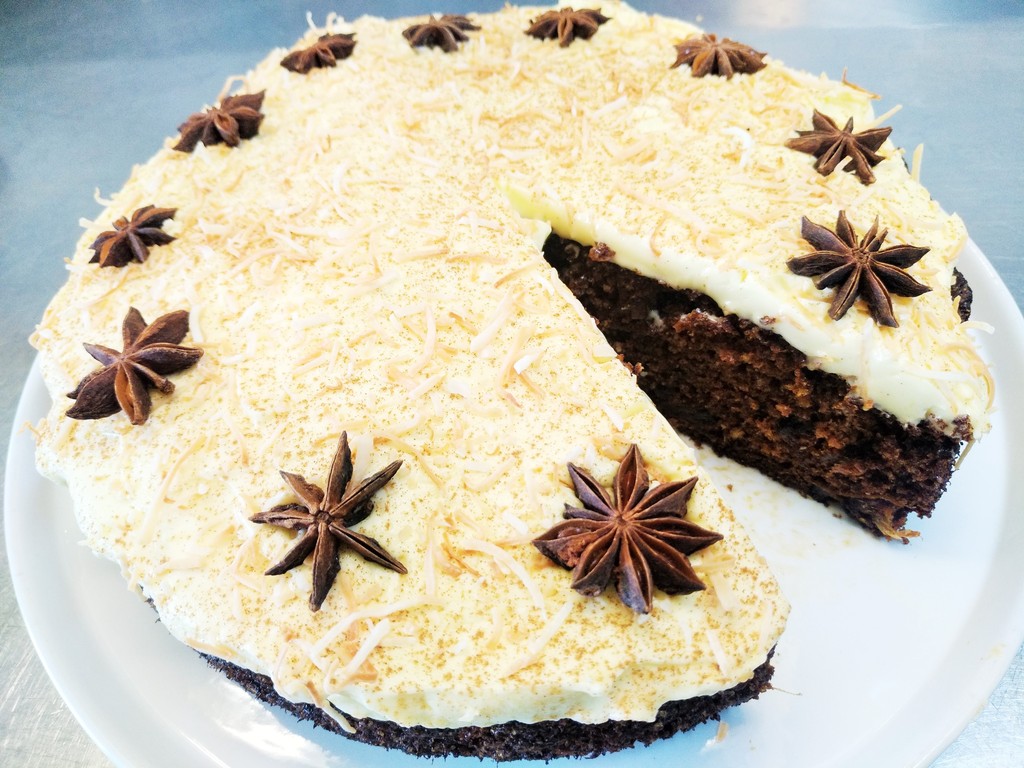 Black Rooster Barista instructional video
Black Rooster Spiced Apple Muffins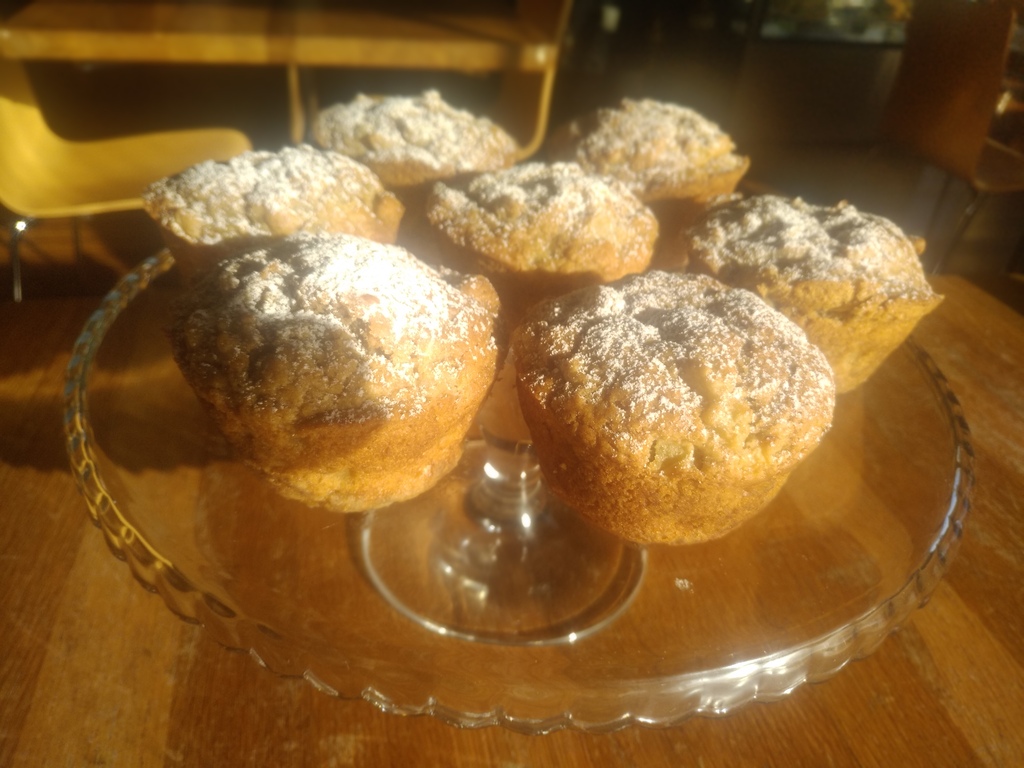 Wow your customers with this unbelievably good Black Rooster and apple muffin recipe (makes 8 large muffins)
Drys:
2 cups flour (good GF flour such as Horleys is also great)
3/4 cup sugar
3 tsp baking powder
pinch of salt
Wets:
1 cup Black Rooster Chai
3 cups tinned chopped apples (or cook your own)
1/2 cup canola (or melted butter)
1 whisked egg
Combine wets with drys and fold together.
Pour batter into large muffin trays and bake for 35 minutes at 160 degrees, or until golden brown, depending on your oven.
Enjoy!